Part education, part activation, the Me And White Supremacy Workbook is a first-of-its-kind personal anti-racism tool for people holding white privilege to begin to examine and dismantle their complicity in the oppressive system of white supremacy.
Layla is taking preorders for this book now.
White Awake is an online platform, and growing network of trainers and practitioners, focused on popular education for people who are classified as "white".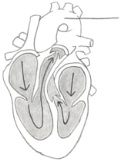 AORTA is a worker-owned cooperative devoted to strengthening movements for social justice and a solidarity economy. We work as consultants and facilitators to expand the capacity of cooperative, collective, and community based projects through education, training, and planning. We base our work on an intersectional approach to liberation because we believe that true change requires uprooting all systems of oppression.
Freedom School is a year-long program designed to give you the tools to become a force for freedom –for your liberation and the liberation of others.
If you want to dive deep into how to commit to anti-racist efforts and get comfortable with your discomfort around discussing and addressing race and racism,
Classes on topics such as healing from internalized whiteness and a school for social justice